Succeeding in Leadership is a highly unique and unparalleled learning experience. Over the past five years, this remarkable event has opened our eyes to what it really takes to be an elite leader and succeed against the odds. In 2017 another seven of the country's most successful and respected professionals will share 'inside the tent' type strategy and advice through a series of exclusive masterclass sessions.​
Succeeding in
Leadership 2017
Conference presentations and workshops will cover a variety of leadership related topics with the intention of supporting the development of well-rounded, self-directed leadership.
The following key themes will be explored during the conference:​
Day one
Thursday 7th September
Reflection, commitment and action
Enable commitment and accountability
Maintain your focus and priorities
Get comfortable with the uncomfortable
Identify and leverage advantageous relationships
Re-define your role and value​
A three-time Olympian and Commonwealth Games competitor Lisa Curry is an expert on self-management. She juggles family, sport, business and leisure time to create a lifestyle that is challenging, rewarding, satisfying, sometimes stressful, but mostly fun.
The Curry Kenny Group of Companies includes property development, aviation, promotional services, personal endorsements and health and fitness books. Over the years her books have sold nearly 200,000 copies.
Her swimwear company, Hot Curry, won two awards at the prestigious RAQ Fashion Awards, taking out the Swimwear Award as well as the Excellence in Manufacturing Award.
In 2017 Lisa appeared in the TV Reality Show " I'm a celebrity get me out of here" where campmates and home viewers praised and recognised Lisa's ability to lead authentically.
"What got you here won't get you there." Marshall Goldsmith's famous leadership quote has never been more relevant. Stepping up to a new level of responsibility, or adapting to new challenges, means you have to confront competency traps (the skills and mindsets you developed to get where you are) and take on bridging, envisioning, engaging and embodying skills to succeed at a new level.​​
​RE-DEFINE YOUR
ROLE AND VALUE
THURSDAY 7th and FRIDAY 8th

september 2017
ZINC Federation Square Swanston St & Flinders St Melbourne
Unlocking the secrets of Australia's best leaders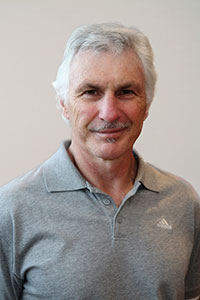 Lord Mayor
Robert Doyle ac
Succeeding in Leadership will offer you a unique opportunity to unlock the collective wisdom of Australia's most successful and respected individuals.
Over two unforgettable days, seven of the country's most successful and respected individuals will host exclusive masterclass sessions, exploring their experiences as highly successful leaders and role models. The conference program has been carefully designed to leverage each presenter's specific areas of expertise through a practical examination of their own real life challenges and successes.
​
"If you only attend one professional development event this year,
make sure it's this one"​
Olympian swimming champion, coach and business woman
Brad is a focused Entrepreneur who, in the mid 1990s, built Wizard Home Loans with his business partners into the 5th largest home lender in the country. After the sale of Wizard to GE he drove the international expansion of the Wizard business, building great success in various countries.
Post Global Financial Crisis, Brad returned to take on the banks with his long-term business partner Mark Bouris. His instrumental role in the establishment of the Yellow Brick Road Wealth Management brand was to lead the Brand, Product and Distribution platforms. Brad also joined Bouris for the first two series of the Channel 9 hit TV shows The Apprentice Australia and The Celebrity Apprentice Australia as an Advisor.
More recently Brad has joined the Executive team of Australia's fastest growing insurance company Auto & General to help drive growth strategies in Australia and across Asian markets.
Effective networking, within, across and beyond the organisation, is one of the factors that separates genuine leaders from mediocre managers. As leaders we need to understand the interface between operational, personal and strategic networks and then become truly active and effective across all three.
​IDENTIFY AND LEVERAGE
ADVANTAGEOUS RELATIONSHIPS
Co-Founder Wizard Home Loans and Yellow Brick Road
Robert Doyle was elected in 2008 and 2012, and is the serving Lord Mayor of Melbourne. Robert Doyle is a Principal at The Nous Group, a management consultancy business based in Melbourne and, since 2007, has been Chairman of Melbourne Health (The Royal Melbourne Hospital). Robert is President of the Lord Mayor's Charitable Foundation, Chairman of the Royal Melbourne Hospital Foundation and a Trustee of the Shrine of Remembrance. In 2010 Robert was made a Fellow of Monash University. Robert recently joined the United Nations Advisory Committee of Local Authorities (UNACLA) as a committee member. A Member of Victoria's Parliament for 14 years, Robert was Leader of the Opposition and Leader of the Liberal Party for four years. He has also been Shadow Minister for Health and, in government, Parliamentary Secretary for Health.
Organisations are experiencing more innovation and change than ever before. This places enormous pressure and demands on leaders, requiring them to develop the skills to lead in ways they have not had to think about previously. As leaders it is imperative that we develop the capacity to thrive with the growth of technology, new mental models, pace and emergent events.
LORD MAYOR ROBERT DOYLE ac
​GET COMFORTABLE WITH
THE UNCOMFORTABLE
Mick Malthouse is quite simply an AFL legend and will be remembered as one of the all-time masters of the game. Having played in 174 games himself including the 1980 Richmond Premiership win over Collingwood, Mick was appointed as senior coach at the West Coast Eagles in 1990. Mick spent 10 years with the club taking them to finals every season and the Premiership in 1992 and 1994. Moving to Collingwood in 2000, Malthouse was able to take the Magpies from the bottom of the ladder to finalists the very next year. In 2010 Mick finally broke Collingwood's twenty year drought to claim his third Premiership. Mick spent a total of 12 seasons at the helm and coached the Magpies through eight finals campaigns including the 2010, 2002, 2003 and 2011 grand finals. In a career spanning over 40 years Mick Malthouse has achieved many awards and accolades including the highest number of AFL/VFL games coached in history – a record 718 games.
We are all challenged by the need to juggle multiple tasks and responsibilities and to constantly do more with less. Staying focused on the bigger picture and knowing how to prioritise appropriately, enables us to get the best return on our effort and energy.
​MAINTAIN YOUR FOCUS
AND PRIORITIES
AFL Football Legend and Premiership Winning Coach
Sadhana Smiles is the CEO of Harcourts Group Victoria, the fastest growing real estate group. She started her career as a receptionist, is an accomplished keynote speaker, a well-known industry commentator and author of 'People Power did you have them @ hello'. In 2013 she was named the Victorian Telstra Business Woman. In 2016 she was one of 100 Women of Influence in Australia. She is the founder of not for profit Links Fiji taking health care to rural areas of Fiji ensuring that the incidence of cervical cancer is reduced.
As managers and leaders we need to hold our teams to account, but how does it look when we engage our teams in holding each other to account? What would it take for a team to be willing to really work on the hard problems of teamwork together, to develop the capacity for depth, trust, and conflict?
​ENABLE COMMITMENT
AND ACCOUNTABILITY
Chief Executive Officer, Harcourts Group Victoria
Day Two
Friday 8th September
Gavin Freeman's background is diverse as it is unique. He is a fully registered psychologist with over 10 years experience in both the sporting and corporate world. He has held positions of Corporate Senior Psychologist and Director of Human Resources & Learning and Development positions specialising in developing excellence in high performing elite business men and women. Gavin Freeman was the team psychologist for the Winter Olympic team in Turino 2006 and 2000 Sydney Paralympic Games. He was also Team Psychologist for the Olympic Archery Team in Sydney 2000. At the professional level he has worked with a variety of athletes from the best sporting leagues around the world including the NBA, WNBA, and PGA, additionally he was the Psychologist for a Team at the 2003 Rugby World Cup.
Simply telling people what we want them to achieve isn't always enough. As leaders we need to be able to coach exceptional performance in others and in the process have them believe in and take ownership of the outcome. Coaching is one of the most important tools available to leaders and the ability to coach others is one of the defining qualities of great leaders.
Olympic Team Psychologist and Leadership Coach
Holly Ransom is the CEO of Emergent, a company specialising in the development of high performing intergenerational workforces, leadership and social outcomes. Holly is renowned for generating innovative solutions to complex multi-stakeholder problems for corporations, governments and nonprofit organisations, and for coaching and professionally mentoring leaders of all generations around the world.
In 2014, the Australian Prime Minister appointed Holly to chair the G20 Youth Summit, resulting in the first summit to secure its policy demands from G20 leaders. Holly also co-authored the strategy paper on youth entrepreneurship and unemployment for the United Nation's Sustainable Development Goal agenda. In 2016, Holly was appointed to Co-Chair of the United Nations Global Coalition of Young Women Entrepreneurs and became the youngest ever female Director of an AFL club with her appointment to the board of the Port Adelaide Football Club.
Calvin Coolidge once said: "The world is full of educated derelicts."
People who know a lot but do nothing about it. Reflecting back on your two days, what stands out, how will you turn a dream into an action plan, and how will you demonstrate your commitment?
​REFLECTION, COMMITMENT
AND ACTION
CEO, Emergent & Global Strategist on Intergenerational Leadership
Thursday 7th & Friday 8th September ZINC Federation Square Swanston St & Flinders St Melbourne
Paul Larkin and Kelly Rothwell are two of Australia's foremost leadership development experts, with over thirty years of collective experience working with leaders from all sectors and industries. Countless hours of coaching, mentoring and training has given them a unique understanding of the characteristics of exceptional leaders and a blueprint for how to develop these characteristics in others. As masterclass moderators, Paul and Kelly will help distil true value from the insights shared by the guest presenters and explore what it really takes to succeed.
Paul Larkin
Head of School,
Australian School of Applied Management​
Kelly Rothwell
Head of School,
Women & Leadership Australia